Clocks, Barometers & Tide Clocks
Clocks, Barometers & Tide Clocks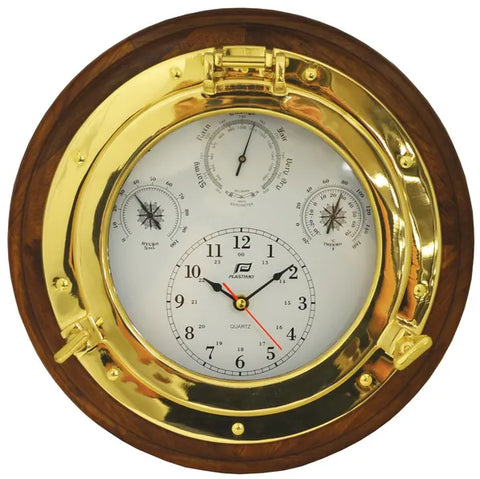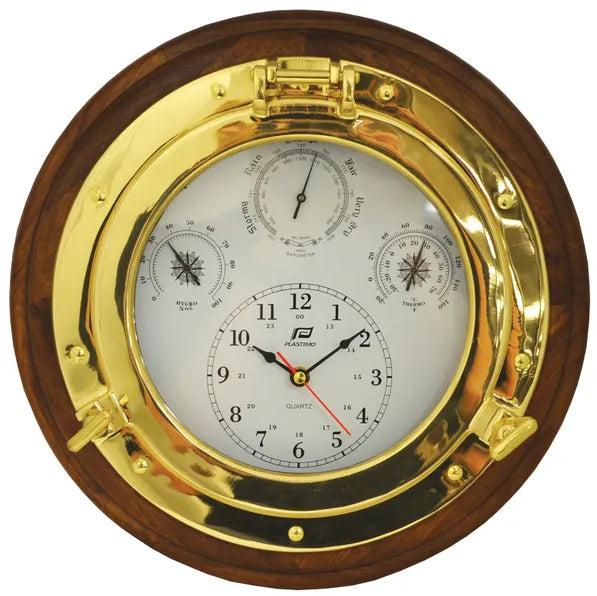 Plastimo Weatherman 4 in 1 Clock
$403.00
The Weatherman gives all necessary information on weather conditions. Porthole style quartz clock, barometer, hygrometer and thermometer. Brass trim and teak base.  It will enhance any cabin or home. Quality finished in brass with solid wood mounting, aesthetically pleasing to the eye, the Weatherman features all necessary weather information in...
Plastimo Facia Model Porthole Clocks, Barometers & Tide Clocks
$188.00
PLASTIMO PORTHOLE CLOCKS AND BAROMETERS Clocks have quartz mechanism, beveled glass edge Tide Clocks include 3rd hand to show high/low tide time Overall diameter 35 cm (13 13/16") Quartz clock, barometer, hygrometer, thermometer Barometers are highly sensitive aneroid units with an entirely metallic chain Thermometer/Hygrometer combined in one ...